What is Breast Hypertrophy?
Posted by Dr Lily Vrtik on 2 August 2020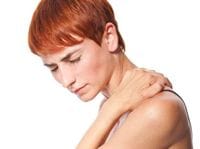 Breast hypertrophy is by definition disproportionally large breasts with excessive breast tissue. This may occur as early as puberty, as a result of pregnancies, weight gain or even menopause. In the medical literature, some classify this condition into Macromastia (excessive breast tissue less than 2.5kg) and Gigantomastia (excessive breast tissue greater than 2.5kg). Regardless of the excess amount, large, heavy breasts can contribute to chronic neck and shoulder pain, upper back strain as well as poor posture resulting in long-term cervical and thoracic spine abnormalities. Other common problems include chronic rash, or fungal infections under the breasts. Young girls with breast hypertrophy are usually very self-conscious and can suffer from poor self-esteem. Other women are frustrated in their inability to participate in simple physical activities such as running and skipping, as well as hobbies like horse-riding. Finding regular clothing that fits can be a challenge, not to mention the expense of extra-supportive bras.
Breast reduction surgery for breast hypertrophy is a non-cosmetic procedure. It not only decreases the weight and volume of excessively large breasts, but it also lifts up and tightens the loose skin around the breast tissue. The result is smaller, perkier breasts which require very little support. It is very effective in alleviating the neck, shoulder and upper back pain. The surgery does not only improves one's posture and self-esteem but it can also make shopping for clothes, a much more enjoyable experience! Many women who have had this procedure say the same thing afterwards: 'I wish I have had it done sooner.' This is an operation that changes one's life, not only in physical appearance and confidence, but also in their quality of life. Our patients love to tell us of their ability to participate in a more active life-style after this procedure.

Author:
Dr Lily Vrtik
About: Dr Lily Vrtik is a fully-qualified and accredited aesthetic, plastic & reconstructive surgeon practising in Brisbane, Queensland (QLD), Australia.