Recent Changes in Medicare on Breast Implant Replacement
Posted on 3 December 2018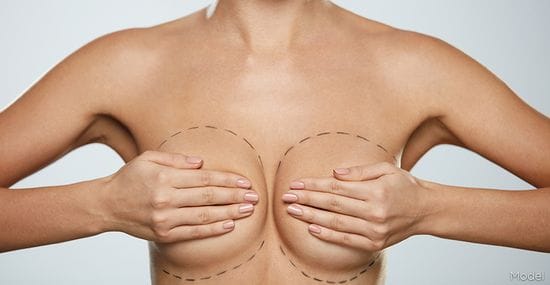 From 1st November 2018, there have been some changes made to the MBS with regards to breast implant surgery. The most significant would be for those who are having breast implant revisions.
Previously, breast implant replacements are rebatable with Medicare and private health funds if there is a clinical indication to do so, however, this has since been changed that not all patients will be covered for replacement as per criteria below:
TN.8.98
Breast Prosthesis, Removal and Replacement of - (Items 45553 and 45554)
It is generally expected that the replacement prosthesis will be the same size as the prosthesis that is removed. Medicare benefits are not payable for services under items 45553-45554 where the procedure is performed solely to increase breast size.
Where the original implant was not inserted in the context of breast cancer or developmental abnormality, intra-operative photographs need to demonstrate significant evidence of substantial skin laxity to justify replacement of the prosthesis.
In the context of eligibility for item 45553 and 45554, an unacceptable deformity would not include asymmetry caused as a result of implant removal.
Where a rupture has been established through imaging and reported, items 45553 and 45554 will still apply even if intra-operatively the implant is found to be structurally intact.
Full clinical details must be documented in patient notes, including pre-operative photographic and / or diagnostic imaging evidence demonstrating the clinical need for the service as this may be subject to audit.
Further to recent discussions with our ASPS representatives on the Medicare Review Panel, majority of patients who have had breast implants for cosmetic reasons (breast augmentation) will not meet the criteria for replacement. Unacceptable deformity is defined to be a concavity in the chest contour (after implant removal) with significant skin excess. There was also specification that one cannot claim removal of breast implants (item number 45551) if an implant is being replaced. This means, that the procedure is only covered, if no implant is being replaced.
If a procedure does not meet the criteria for a Medicare item number, it will also not be covered by the private health fund. This means that the cost for removal and replacement of breast implants will include: hospital fees (theatre fee and hospital stay), cost of implants, surgeon's fee and anaesthetic fee. None of the above costs will attract rebate from either Medicare or private health funds.
This change will not affect those who have breast implants for:
1. Post breast cancer reconstruction
2. Congenital breast defects such as asymmetry or tuberous breasts
Implants inserted for the above purposes will still be covered for replacement if there is a clinical indication.
To find out whether you are eligible for rebate, contact your plastic surgeon for a formal consultation.
To find out more about fee structuring for non-rebatable (cosmetic) items, visit our Fee Guidelines.
To read more about breast implants and breast implant revisions, visit our 'Breast Implant Revisions' page or read our recent blogs on breast implants.