The Team at Dr Lily M. Vrtik, Plastic Surgeon
At Dr Vrtik's practice, our friendly and understanding staff members are dedicated to
providing you with the best care.
We are here to help you from your first consultation, to guide you through your preoperative preparation and to support you during your postoperative recovery. We genuinely enjoy our work and are constantly looking for ways of improving our services. If you have any enquiries or concerns, please do not hesitate to talk to our staff.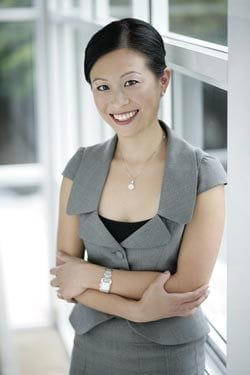 Meet Dr Lily Vrtik
Dr Lily Vrtik (previously known as Dr Lily Chen) graduated from the Medical Faculty of University of Western Australia in 1999. During her early years of surgical training, she worked at Royal Perth Hospital, Sir Charles Gairdner Hospital as well as Princess Margaret Hospital for Children. She completed her last two years of Plastic Surgery training in Queensland, at Princess Alexandra Hospital and Royal Brisbane and Women Hospital.
In 2002, she also spent 12 months working at the world-renowned Chang-Gung Memorial Hospital in Taiwan in their famous plastic and reconstructive unit. During these 12 months, she trained in acute and reconstructive burn surgery, craniofacial, hand and lower limb trauma plastic surgery, as well as cancer reconstructive surgery.
During her training years, she was also involved in various research projects, including the effect of smoking on microcirculation, outcomes of breast reconstruction, techniques on blepharoplasty (eyelid surgery), and reconstructive surgery in chronic burn scars, and the use of skin cell cultures in burn injuries.